Amazon Travelers Recommend
---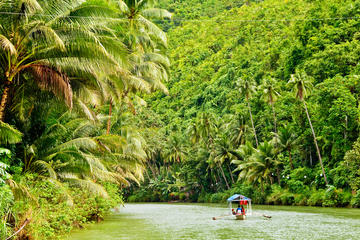 10 Tours and Activities
Travellers love to navigate the difficult trails that wind through the densely forested Amazon Jungle. But those looking for a slightly easier way to experience the Brazilian Amazon can hop aboard an all-day river cruise through the forest on the Rio Negro. Travellers can float along the quiet river aboard motorized canoes, passing the famous Victoria regia water plants as they go, and see the Meeting of the Waters, a place where the Negro meets the Amazon River. Take in the panoramic views of Manaus on this long stretch of river and perhaps stop off at the January Ecological Park, where you can hop off the boat only 45 minutes from Manaus to see several Amazon ecosystems brought together in one place. At 1,386 miles long, the Rio Negro is one of the largest rivers in the world, meaning a cruise along the waterway in the Amazon Rain Forest is sure to delight and provide plenty to see along the way.
Learn More
---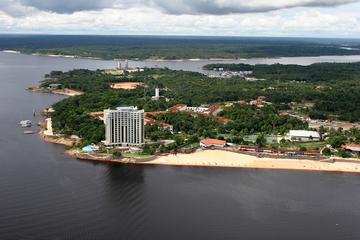 3 Tours and Activities
Manaus sits at the junction of two big rivers in northern Brazil, the Rio Negro and the Rio Solimões, which combine to become the mighty Amazon. Ponta Negra beach, about eight miles from downtown, is arguably the most popular local beach, while Praia da Lua beach just beyond it is a bit more secluded and quiet. You can reach Ponta Negra by bus or taxi; to get to Praia da Lua, you will need to take another bus to the marina, from which you can catch a boat to this more remote beach. Plan to get back to Ponta Negra by the evening, since the area is also famous for its night life. To get a deeper understanding of the Amazonas region, you can spend a bit of time in the museums of Manaus. There are a couple of museums in Manaus dedicated to the region's indigenous populations. Spend the remainder of your last day scouring the busy shopping streets and Mercado Municipal in Manaus, picking up any additional souvenirs you want to bring home.
Learn More
---
---